Experts in Nonprofit and Business Solutions
Our team will partner with you to ensure your defined outcomes are maximized — we understand your needs and challenges first-hand.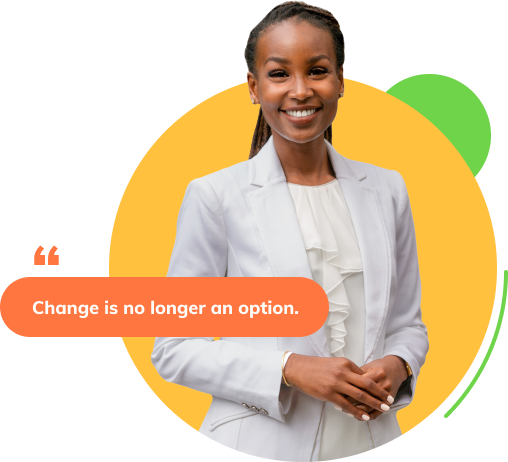 Diversity, Equity & Inclusion (DEI)
Leadership Development
Board & Staff Development
Change Management
Nonprofit and Associations
Conference & Meeting Management
Full-Service Association Management
Strategic Planning
Board Relations
Grant Writing and Fundraising
Proposal Development
Sponsorship Solicitation & Management
Individual Giving & Major Gifts
Cause Marketing
Conceive, Produce, & Manage Messaging
Public Relations Training and Coaching
Media Relations Management
Book Release Events
Executive Coaching
Career Coaching
Life Coaching
Business Coaching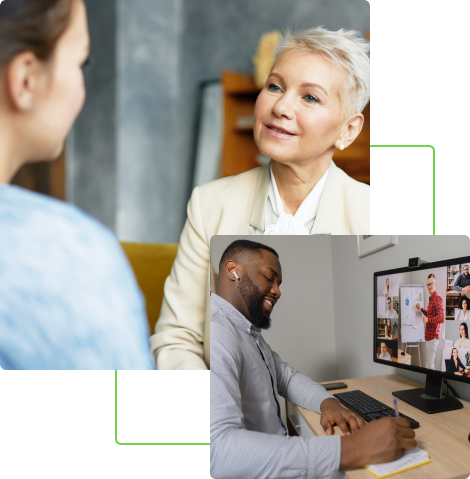 Public Relations & Communications
Today's Answers, One Perfect Source
Wouldn't it be great to build the capacity of your business, association, or nonprofit while leading them to become emerging entities prepared for the future? Would you like to meet your strategic needs with cost-effective solutions?
Well, you can with outstanding solutions from one perfect source!
IBS is customer-service driven and committed to developing solutions that are cost-effective, creative, and flexible.

Work, Planning & Strategy
We are known for our strategic approach, using customized evaluation tools to assess and implement solutions with successful results.

Business Development Solutions
Build a Sustainable Organization for Today and the Future
We have assisted numerous clients in various areas, increasing their productivity, sustainability and maximizing their resources. This has allowed them to improve their business strategies, ultimately resulting in overall sustainability.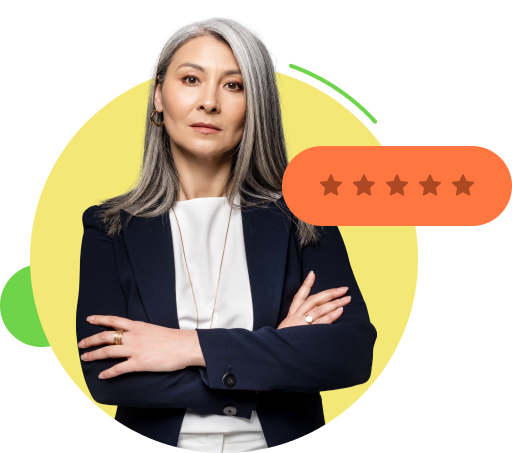 Share your ideas, vision, or needs.  We will work with you to seek new, innovative, and creative solutions.

Our team will partner closely with you to ensure your defined outcomes are maximized. As experts in the field, we are known for our unique strategic approach.

Our solution is simple: KNOW our client's business, goals, and priorities. CREATE strategies that are cutting edge, effective and efficient. DESIGN solutions created with vision, flexibility, and relevancy.

We truly deliver
What our clients say about us

I worked closely with Tangie on ASAE's virtual learning programs for about three years as a learning coordinator. Tangie is a facilitator with a wealth of knowledge about the Association industry. She worked well with me, fellow facilitators, and participants within the course. I enjoyed working with her virtually and wish I could have gotten to know her professionally, outside of the virtual environment.
Akera Gamble
Marketing Consultant & Program Manager

I just wanted to send this note of THANKS for coming out to 'Money for Mission! You made a huge impact on over 175 people who came together from all over New York State, and from all different types of nonprofit organizations.
Valerie Venezia
VP of Membership, Council of Community Services of NYS, Inc.

The dynamic Tangie Newborn, led the song dance of "Wanna Be a CEO". Literally, she had her session attendees singing and dancing, well, kind of… as well as a hodgepodge of association senior staffers will do in the last session of the afternoon… as she answered questions and led participants through the maze of how to get themselves CEO-ready.
Scott Briscoe
Editor-in-Chief of Associations Now

Executive coaching has made a night and day difference in my approach to the job market. Tangie worked with me as my Executive Coach at a critical time in my career, helping me get to the Executive Director/CEO level of association management. She was very personable and exceptionally honest with me about what this role encompassed. In addition,Tangie's advice and counsel helped prepare me and my resume for the interviewing process at that level. I wholeheartedly recommend Tangie and Immense Business Solutions to everyone.
Bill Scott
CAE, President & CEO, CFA Society

I have known Tangie Newborn – as a colleague on the ASAE Diversity Committee for several years. Her service as Chair of the Diversity Committee allowed me to appreciate her work and her as a person. One of the things I admire most about Tangie is her ability to see the big picture, help all understand the vision and the tasks involved, and motivate people to move toward the vision through their actions.
Joan Eisenstodt
Hospitality & Meetings Trainer, Facilitator, & Consultant

Tangie is a very talented nonprofit executive and coach. I have seen Tangie demonstrate her creative skills to turn around several nonprofits financially using strategic fundraising efforts and conference program development and execution.  Working with Tangie on various projects for almost 20 years, I have watched her use her experience to design a successful executive coaching program that has helped hundreds of nonprofit executives and budding entrepreneurs discover their passion and make conscious career choices.
Kim V. Thompson
President, The TraMar Group

Working with Immense Business Solutions, LLC has given us additional outreach opportunities and strategic focus to our mission to empower our undeserved veteran entrepreneurs and help them build their operational capacity to stand ready to hire our returning soldiers and tackle our current chronic veteran unemployment.  In addition, Tangie and her team have helped us broaden our horizons to provide long-term and real sustainability for our heroes.
Meta J. Mereday
President/Founder, Veterans Entrepreneurial Development Initiatives, Inc.

Immense Business Solutions is a collaborator of choice for projects involving action research and technical assistance to various entities — particularly start-up entrepreneurs, public sector agencies, and nonprofit organizations. I appreciate the professionalism, experience, and determination to reach the finish line with quality. Tangie is a consummate trainer, DEI practitioner and pays attention to detail andthe big picture in her consulting.
Brigette Rouson
Principal, Rouson Associates